The architecture of the old houses in Melnik is also notable. The Kordopulos house, one of the most monumental houses around the whole of Bulgaria, also invites with its exhibition of items. There, tourists can see the typical Melnik cellar, made as a tunnel inside the rock, with huge barrels for wine storage. The house inside is embellished by murals, woodcarving, and stained glass. The Melnik pyramids are yet another part of the surroundings that capture the eyes and leave indelible memories. In the past, there was a shallow lake on the area, which later dried up and different materials were brought from the mountain rivers.
The waters shaped formations and thus managed to create the masterpiece of nature, the Melnik pyramids. There are thousands of them, diversely shaped, as tapers, mushroom shaped formations, pyramids resembling the Egyptian pyramids, shapes resembling the roofs of Gothic temples, etc. The sandstone pyramids are impressive not only with the diversity of shapes, but also with the large number which also features some really tall ones, reaching a height of over 100 meters. The most imposing formations are the four pyramids near the Karlanovo village.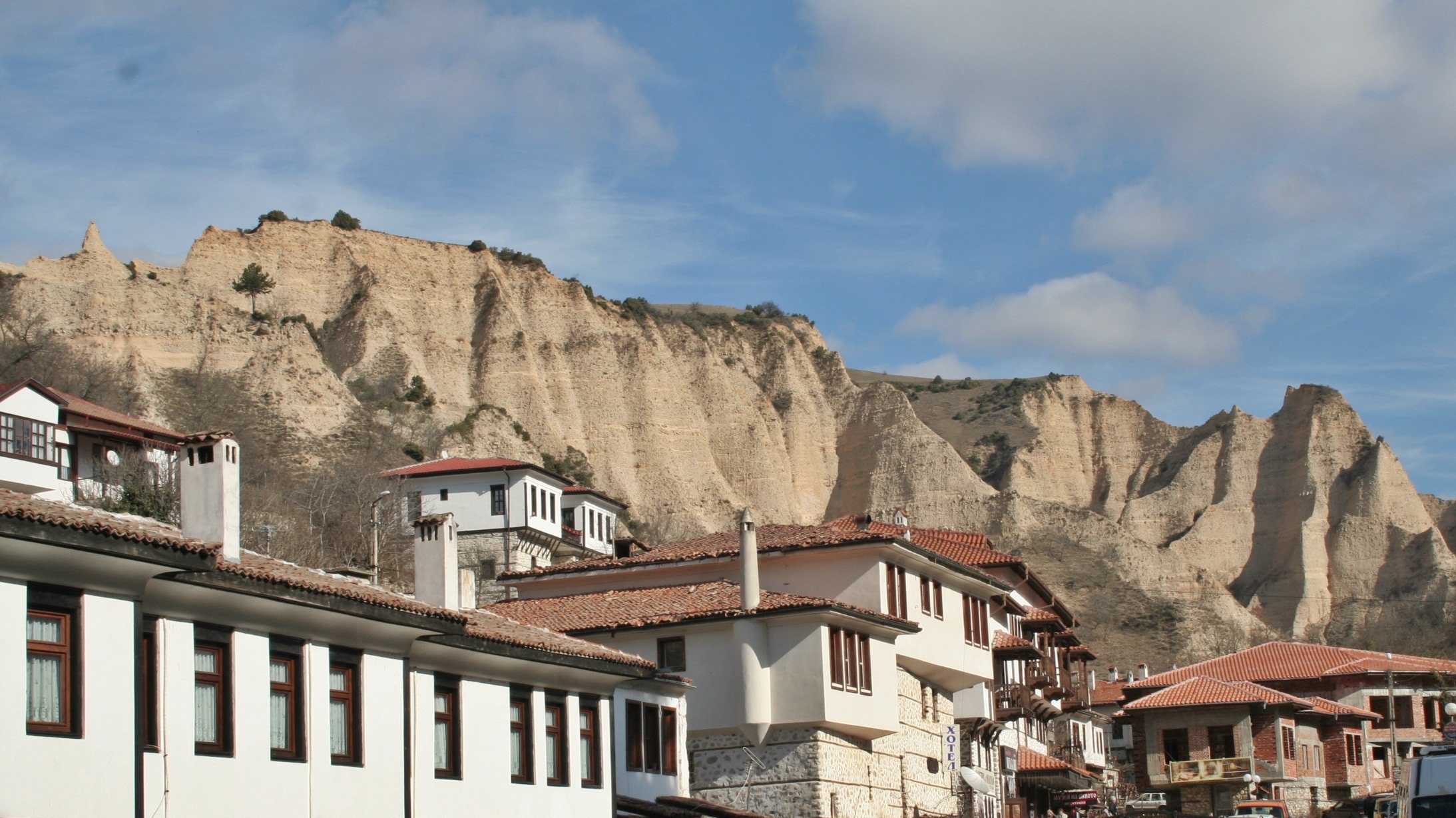 They resemble obelisks and tower with bare slopes, in some sections almost vertical. Near Melnik, the Wonderful Mushroom is an umbrella shaped formation which rises over the rocks. What is unique about the pyramid complex is that they keep changing and altering the landscape as a consequence.
The Rozhen monastery can be reached both by road and on foot from Melnik. Its history goes far back. Coins and jewelry from the Byzantine period were found in its grounds. In the mid 16th century the south part of the buildings and the main church were built, and the church and the dining room were decorated with murals. More murals were painted in the next century. A fire destroyed a large part of the monastery in the end of the 17th century. Then it was restored.
Please contact me directly with your requirements and you will receive a free, non obligatory price estimate by email.
INQUIRY

Send me your requirements

»
PLANNING

We adjust dates and places

»
QUOTE

I create your custom tour

»
BOOKING

We confirm the booking.