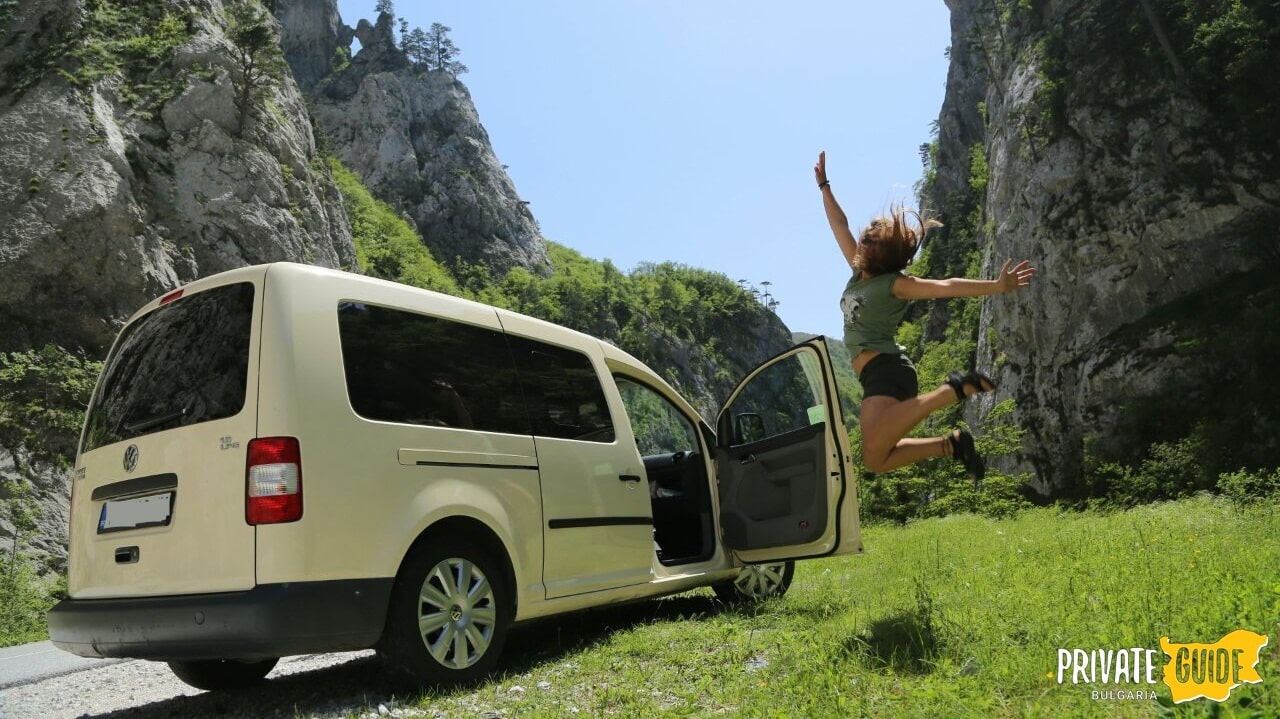 Travel the Balkans Like a Local – 7 tips for driving in Bulgaria
The Bulgarian capital Sofia, has a good public transportation system with subway and bus routes covering the entire city. Also, taxis are affordable, so getting around in Sofia is quite easy without the need of a car. However, if you plan to visit other cities during your stay in Bulgaria, doing it by car is your best option.
Unless you are travelling with your own car, you will need to find a car rental. Of the international car rental companies, the biggest ones with offices in Bulgaria are Sixt, Avis, Europcar and Hertz. There are however some very good and quite affordable local options too. If you arrive in Sofia and you need a rental car, it's worth checking out Universal Car Rent. Once you get your car, the adventure begins. Here are our top 7 tips for driving in Bulgaria:
#1 Follow the rules
Naturally, this is valid for any country but you need to know what the local legal requirements are, so here they are:
Drive on the right, overtake from the left
In Bulgaria, as in most EU countries, you drive on the right side of the road and you overtake from the left.
Wear a seatbelt at all times
Seatbelts are required for all passengers, even on the backseat. Children aged 12 and below are not allowed on the front seat.
Drinking & driving
The law is very strict when it comes to drinking and driving in Bulgaria. The blood alcohol limit in Bulgaria is only 0.05%, anything above this would get you a fine and you will lose your license for 1-12 months. For values over 0.12% you will even get jail time!
Required documents
To drive legally in Bulgaria you must be 18 or older and you must have the following documents:
Passport or ID card
Driving license (and also International Driving Permit, to be on the safe side)
In addition, you must also be able to provide the following for your car:
Registration card
Annual technical inspection card
Third-party liability insurance / If you are renting a car, these will be provided by the car rental company.
Required equipment
Your car must be equipped with the following:
A first-aid kit
A reflective/safety jacket
Hazard triangle
Fire extinguisher
Speed limits
The speed limit in cities is 50km/h, outside of the cities it's 90km/h and on the highways it is 140km/h (unless otherwise specified).
Headlights – always on
In Bulgaria you are required to drive with headlights on even during daytime throughout the entire year. If your headlights are not on, you may get a fine.
A vignette sticker is required outside the cities
There are no toll-roads in Bulgaria but a vignette sticker is required if you drive outside of the city. Rental cars usually have a vignette sticker but it doesn't hearth to check – it must be on the lower right corner of the windshield (when looking from the inside).
#2 Stick to the main roads
If you rely on a navigation system to get to your destination, make sure you set your preference to main roads over shorter routes. The main roads in Bulgaria are usually in decent condition but if you get off the main road you may end up on a badly damaged road, so try to avoid these.
#3 Be aware of construction and road conditions with the Lima app
There is an app that displays current road conditions, which you can access online: https://lima.api.bg/dashboard. You can also download it for Android, iOS and Windows.
#4 Check for parking signs and fees
In the bigger cities there are likely to be charges for parking. Before you park your car on the side of the street, check for parking signs, which will inform you about the parking regulations. In some cities there is a blue zone, and in Sofia there are both blue and green parking zones with different parking fees. Failing to comply to parking regulation may not just get you a fine but also the car may be towed away.
#5 Consider winter conditions
Winter in Bulgaria comes with low temperatures and snowy weather. From November to February it is recommended to have your car equipped with winter tires. In some extreme weather conditions some of the high mountain roads may even require snow chains. If you are driving during a snowy winter and are travelling to or through the mountains, make sure you have snow chains in the trunk, just in case.
#6 Use better-known petrol station chains and be careful with BGN to EUR exchange rates
There are plenty of petrol stations on the main roads, as well as in cities and towns. Whenever possible, stop at petrol stations of one of the bigger chains (OMV, Petrol, Lukoil, Shell, Eko, Gazprom). Many petrol stations would accept Euro but be careful how much you are actually asked to pay. The currency exchange rate is 1.95583 BGN for 1 EUR and it is fixed, it doesn't change. So if you have to pay 100 Leva (BGN), in Euro this is 51.13. There are some cases where cashiers would "round-up" quite in their favor, so double-check their calculations if you decide to pay in Euro.
#7 Follow traffic police instructions
In Bulgaria traffic police does routine checks and you may be pulled over even if you haven't violated any traffic rule. You will be asked to provide your ID card or passport, as well as the car's registration card, technical inspection card and third-party insurance card. The police may also request to inspect your car's equipment. It is recommended to follow the police's instructions. Do not try to bribe the police –  it is most likely that any attempt to bribe your way out of a situation, will result in unpleasant legal consequences.