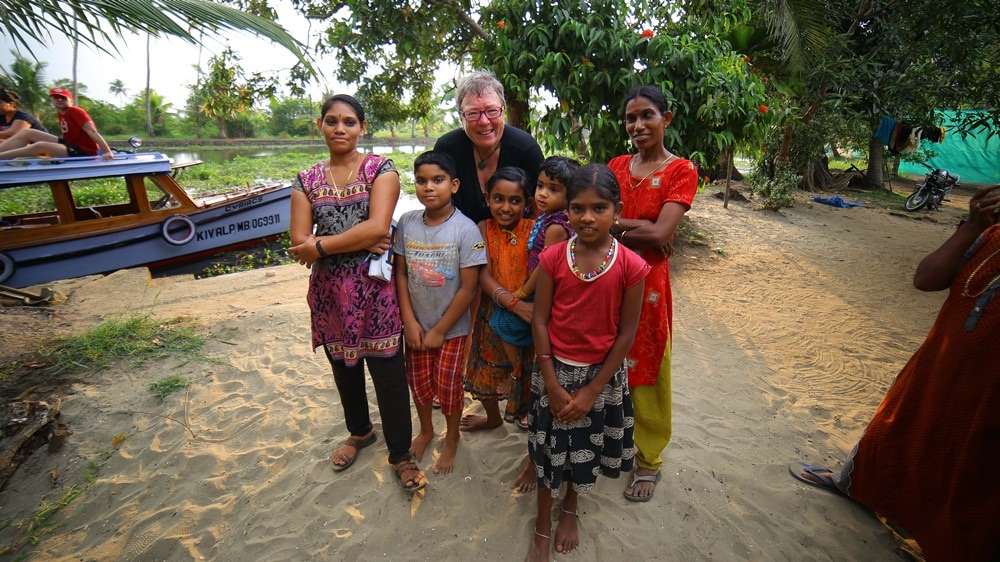 Interview with Rosemary Neave from Women Travel the World
Rosemary Neave is аn extraordinary woman and enthusiastic networker who love to write, connect people with information that can help or guide share the stories of other women.
She is the owner of  Women Travel New Zealand, Women Travel the World and Women Travel Blog. She has rich experience and a lot to share with all women who travels.
For how long you've been working in the tourism?
Since 2000 when I set out to build a tourist lodge for women travelers  in the north of New Zealand, and first set up Women Travel New Zealand.
Why you chose to make a website and blog about the women who travel?
Many women are choosing to travel on their own, or with other women, and there is a whole raft of businesses now set up to focus on the woman traveler.  I am passionate about networking and letting people know about information, so it seemed natural to set up a site that brings together in one place all the fabulous tours, accommodation and guides for women travelers – or at least as many as I could find!
What is the difference between travelling with men and women?
On a bike and barge trip for women – there was no one else to get us through the locks, but ourselves.  If there had been men on the trip, they would probably have stepped up and done it, but we learned that we could do it and enjoyed the process of learning to manage the boat through the canals.
In Morocco I loved shopping with other women and going to the Hamam bath house – enjoying being women and sharing with other women the journey.
As women, there is no one to look after us except ourselves, so we need to be aware of our own boundaries and safety.  This is one reason I love traveling with a small group of women – it is the best of both worlds.  We are free to be ourselves, and we can keep an eye out for each other as friends.
Which is the best destination ( from those you visited) for solo female travelers?
There is no TOP destination for me – everywhere I have traveled has offered me a different experience, an opportunity to learn and grow as I experience another culture and place.
Is New Zealand good for solo female travelers?
Absolutely, as safe as anywhere in the world.   New Zealand is particularly friendly – the locals are always interested and keen to help, I have often been asked into people's homes.
What they have to be aware of?   
The usual things: Being careful about getting home safe when having a night on the town and hitchhiking in more isolated areas.
Can you recommend a tour guide in New Zealand?
I like Hakatours they do a great range of trips and have a good reputation,  and are not expensive.
Have you ever heard about Bulgaria and its landmarks and traditions?
No,  you are the first person I have met from Bulgaria, but having met you and found it on the map, I am keen to visit if I get a chance.  New Zealand is a very young country which is great, but for us, visiting the very old countries of Europe with their long story and tradition is a rich treat.
What are your plans for developing your websites and to continue inspire the women who travels?
To keep on Blogging at womentravelblog.com  and keeping the Directory of women's tours and accommodation up to date on www.womentravel.info  I am off to South America this year to Ecuador, the Galapagos and the Amazon Rain Forest and hopefully a side trip to Machu Picchu.
I love to write when I travel as it helps me reflect on what I am being challenged by and learning along the way.