2-Day Bulgaria Tour Itinerary
See the very best of what Bulgaria has to offer with a private 2-day cultural tour. You'll visit historic Plovdiv – the European Capital of Culture – as well as the incredible Valley of the Roses, ancient Veliko Tarnovo, the Tsarevets Fortress and the Thracian Tomb at Kazanlak.
Your local, licensed guide will talk you through the rich history of Bulgaria on a road trip you'll remember for a lifetime…
You'll travel in a spacious, air-conditioned private vehicle with an expert on hand to answer your questions, communicate with the friendly locals on your behalf and provide personal care and attention to ensure you get everything you want from your trip.
Here's what you'll see:
Highlights
Sofia, Plovdiv, The Rose Valley, Kazanlak Thracian tombs, Shipka Pass and Church, Buzludzha monument (optional), Veliko Tarnovo.
2-Day Bulgaria Culture Tour Itinerary
We can easily tailor this tour around your dates and interests – and send you a free, personalized quote.
Let us know if you would like to start and finish in different cities, add or remove an attraction, add a day for rest.
You choose the places and the pace!
Day 1: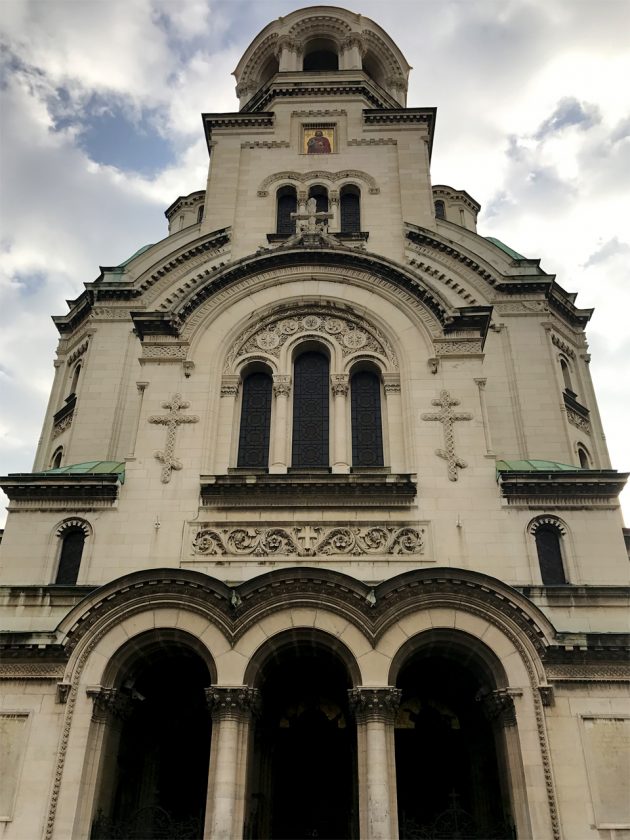 Depart from Sofia in the morning
→ Transfer to Plovdiv, The European Capital of Culture (1.5 hours)
→ Walking city tour of Plovdiv
Visit The Old Town (dating from the 19th century); the exterior of the Ethnographic museum;
Balabanov house; the Ancient theatre of Philippopolis;
the Ancient stadium of Philipopolis; the St. Constantin and Elena church; the Djumaya Mosque and square;
The building of the Regional Historical Museum; Saint Ludvik Cathedral; the Agara (Marketplace); the famous main pedestrian street; "The Trap" neighbourhood and Nebet Tepe.
→ Enjoy some free time in Plovdiv in the afternoon.
Stay overnight in Plovdiv.
Day 2: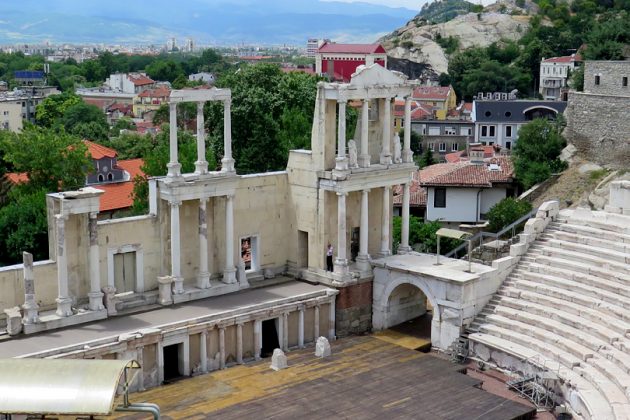 → Depart from your hotel in Plovdiv after breakfast.
→ Visit the Rose Valley and Kazanlak area.
Explore the Thracian Tomb in Kazanlak or the Buzludzha monument.
→ Transfer to Veliko Tarnovo via Shipka pass (1.5- 2 hours)
Short city tour of Veliko Tarnovo
→ Visit the Tsarevets Fortress and the famous craft street
→ Transfer back to Sofia (3-3.5 hours)
End of the tour
What your tour price includes
Your fully licensed, expert English-speaking tour guide
Do the tour forwards, backwards, skip sites, add sites – personalise your tour to meet your needs
Opt for a driver-only, guide-and-driver or all-inclusive tour with luxury accommodation
Roomy, air-conditioned vehicles matching your group size – we're flexible from small, intimate groups up to 50 people
Have us tailor your tour around dates, personal tastes and more
Chat about your Bulgaria trip with an expert, commitment-free
Contact us today and talk to us about the trip around Bulgaria you've always dreamed of.
There's no cost or commitment. We'll be happy to help you make plans. There's no deposit required upfront.
Benefits
Private tour! No other tourists!
Friendly local tour guide
Starting point and time at your convenience
Breaks and photo stops at your convenience
Pay cash at the end of the tour
Includes
 Licensed local tour guide
Entrance for the museums (upon request)
Excludes
Food and drinks
Tips and gratuities
Personal expenses
Good to Know
Wear comfortable clothes and shoes is recommended
Don't forget your camera